2022 Santa Cruz, Limited, Phantom Black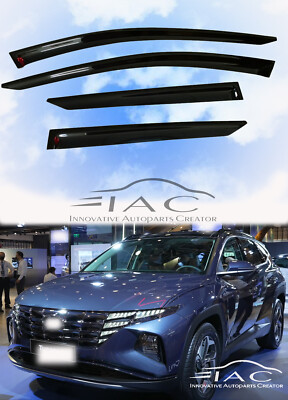 For those that don't want to wait, like me.....
I ordered these from Taiwan - $65
A week to get to customs, and another week sitting at my local DHL hub, 45 miles away. They delivered today.
Fronts fit fine, with no trimming.
Rears need some material cut off the rear. The rear part doesn't have any 3M tape anyway to hold it down, only the top and front edges. I cut to match the rear C-pillar frame molding, since it is noticeably higher than the window frame.
Set the adhesive tape with a heat gun.
Also trimmed the point off the lower back corner before installing, so no one stabs their eye out...