Discussion Starter
·
#1
·

They were filming a commercial in........you got it, Santa Cruz. It's ugly. I wasn't impressed, although I didn't expect to be. Reminded me of a...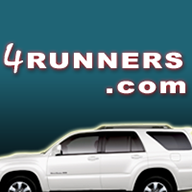 www.4runners.com
Wow people really hate hyudai / kia.
I am still thinking about getting santa cruz over maverick because of reliability.
Why do people think hyundai is crap? Does people watching latest technology news? Japanese technology was superb in 80's 90' but not anymore.
I used to drive toyota all the time but when I bought my first 17 elantra it was way better than corolla. Now I trade 18 highlander to palisade, it drives much better. Maybe newer highlander is improved but assume pretty similar to 18.
In the future hyundai / kia will eventually beating many Japanese brand.
WHAT do you guys think?